If your in the market to buy a new inverter generator this year, we have some good news…!!! We have put together the latest models from well known manufacturers to hopefully help you narrow down your decision. There's a huge range of quality brands on the market right now. So we hope this helps you when deciding which one best meets your needs and budget!
These latest models available are (in no particular order)
Briggs & Stratton P4500 Inverter Generator
Enjoy the little conveniences of home anywhere. Because of the Quiet Power Technology®, Briggs inverter generators are quieter than traditional camping generators. This P4500 PowerSmart Series™ generator is also safe for sensitive equipment, like your smartphone, laptop, TV and game systems. This portable generator can supply your equipment with power for 16 hours straight (at 25% load). It delivers 4500 starting watts and 3700 running watts. This P4500 features 2x 230V household sockets, one 12V DC charging outlet and two 5V USB ports.Easily start the P4500 petrol inverter generator with the electric push button, or start it remotely with the key fob. To make also transport easier, this portable generator has integrated wheels and a telescopic handle.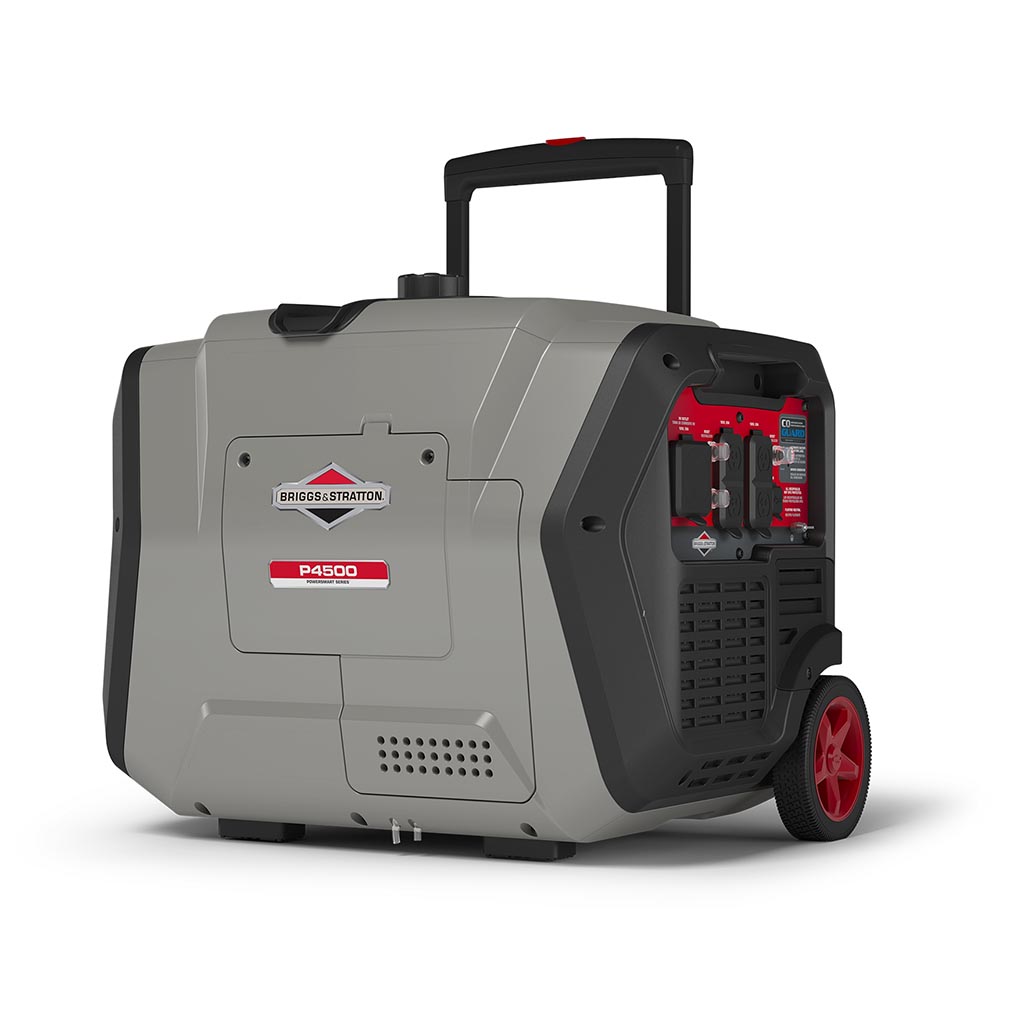 Full specs and pricing available here :- https://generatorstore.com.au/briggs-stratton-p450...
Yamaha EF2200is Inverter Generator
The all new EF2200iS strikes the perfect balance between power & portability. It provides an extra 200W compared to the versatile EF2200IS yet it's lighter and smaller than the bigger EF2400iS model. Powerful enough for appliances, tools and electronic devices without taking too much valuable space. It's the ideal generator for campers, caravanners, adventurers and outdoor enthusiasts.

Full specs and pricing available here :- https://generatorstore.com.au/yamaha-ef2200is-2200...
Dewalt DXIG3600E Inverter Generator
The DeWalt DXIG3600E Petrol Powered Inverter Generator with 3600 starting watts and 3200 running is for medium duty trade applications & wanting to ensure safe recharging of sensitive electronics. This unit is also ideal for the Camping / Caravanning enthusiast that wants all the power. It comes packed with market leading innovation such as colour LED fuel and power usage gauges for remotely monitoring your generators demands and has the convenience of electric start. Its generous 9L fuel tank means you get large run time performance and its inbuilt handle and wheels make it convenient to move around.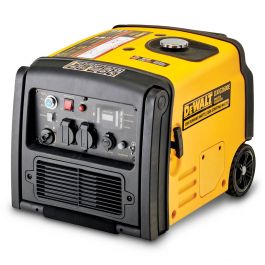 Full specs and pricing available here :- https://generatorstore.com.au/dewalt-dxig3600e-360...
Honda EU22i Inverter Generator
The world's best selling leisure generator just got a whole lot better! With 200W MORE power, the all-new Honda EU22i Generator can power more than ever before. Used for leisure, back-up power and for the job site, it really packs a punch! The Honda EU22i delivers better than commercial quality electricity, it has greater fuel efficiency via the built-in Eco-Throttle, increased diameter of oil filler for improved draining & catching of oil and improved recoil starter handle with new metal guard.
It has Honda's advanced 4-Stroke GXR120 engine, which is 20% larger in capacity than the EU20i Generator. The GXR120 has a maximum output of 2200W and up to 8 hours of continuous operation on Eco-Throttle+, 4 litre fuel tank and whisper-quiet operation.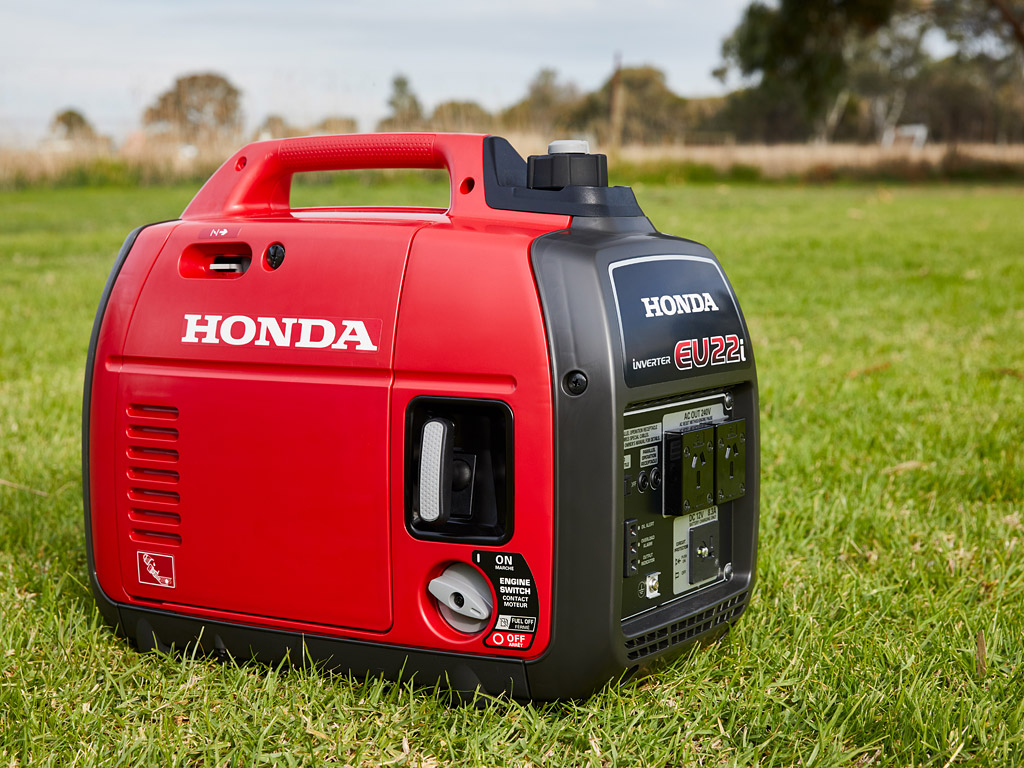 Full specs and pricing available here :- https://generatorstore.com.au/honda-eu22i-2200-wat...
Briggs & Stratton P3400 Inverter Generator
The P3400 PowerSmart Series™ Inverter Generator by Briggs & Stratton takes portable power generation to the next level. Inverter technology makes it safer for sensitive electronics and computer controlled technology supplies smooth, steady power – and adjusts engine speed accordingly to suit your power needs and save fuel. Twin cushioned carrying handles or a retractable handle and wheels make it easy to move. Plus the on-board LCD StatStation® display keeps you informed about power use, run time and maintenance reminders. Now that's smart power.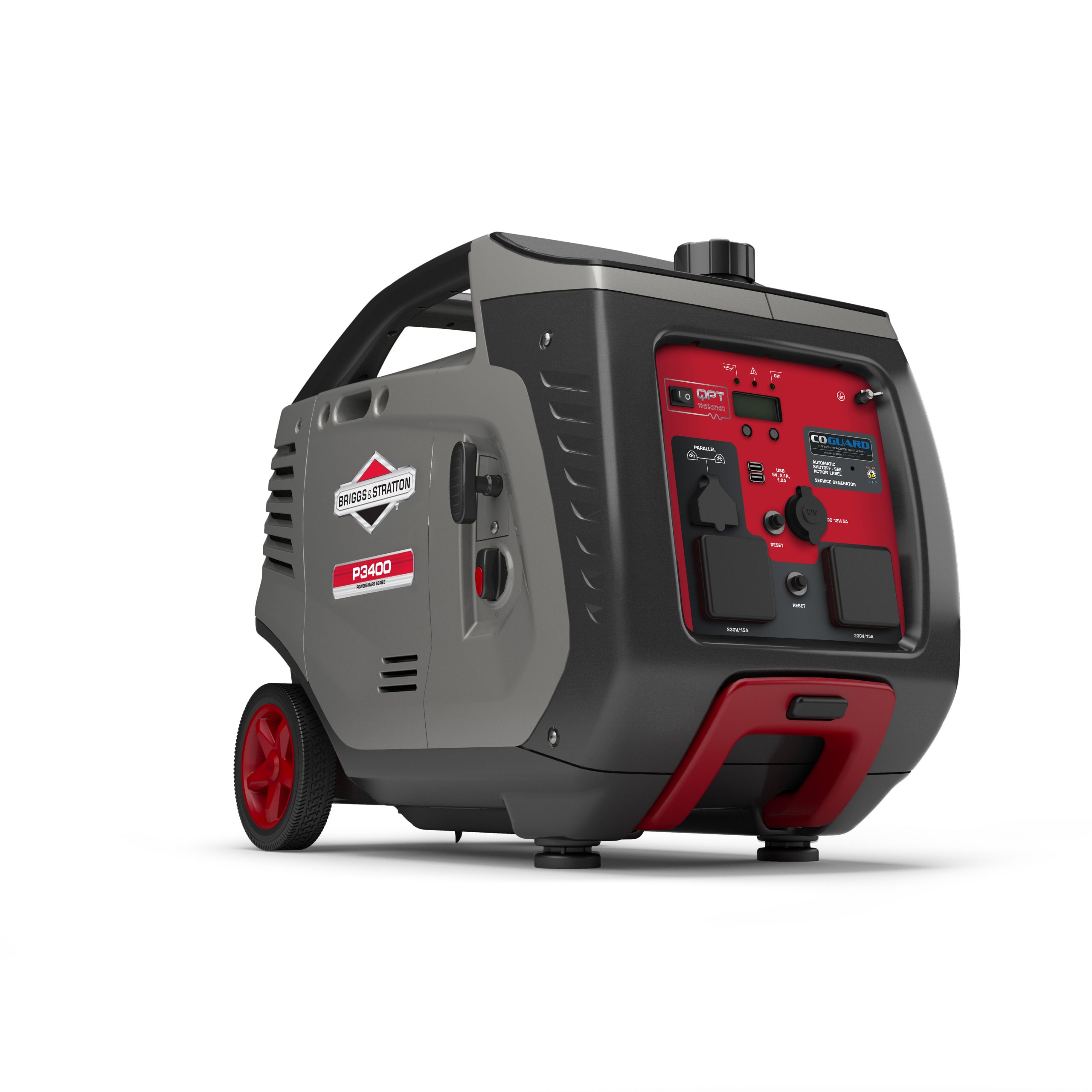 Full specs and pricing available here :- https://generatorstore.com.au/briggs-stratton-p3400i-3-4kva-inverter-generator/
Westinghouse iGen2500 Inverter Generator
Westinghouse digital inverter generators offer you the ultimate in portable power convenience. Lightweight, fuel efficient and quiet, their mains-quality electrical output can safely power all of your sensitive electronic equipment. They're an essential part of your gear for caravanning and camping and also great for home as a backup power supply.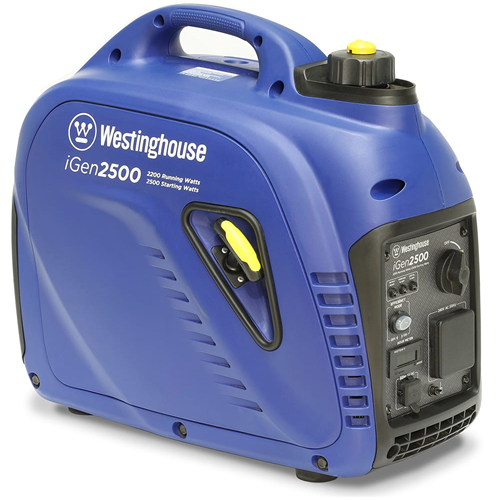 Full specs and pricing available here :- https://generatorstore.com.au/westinghouse-igen250...
Share: